Discipleship should be our bread and butter talent in every church. Yet it is tricky endeavor. It is complicating because people learn so differently and the church has so many ways to impact. Even if a church gets it, there is always room to build and improve. Sometimes solid places must be reinforced or made over. Needs and times change so we must adjust to continue to impact.
My Vision:
Helping The Church excel the the Great Commission.
I serve with Navigator Church Ministries (NCM), a ministry of The Navigators. For over 75 years the Navs have served the body of Christ to strengthen discipleship in a variety of venues: collegiate, military, international, metro to name a few. The goal of NCM is to help pastors and churches learn the principles of discipleship so that every member can be a disciple and a disciple-maker.
It starts with the pastoral assistance I can lend,
which includes: disciple-making strategies, groups coaching and pastoral coaching.  Gaining clarity on the components that can build a disciple-making culture aids to simplify strategy.
The church leadership can also be a part of the process of reinforcing discipleship. My experience at The Chapel serving as their Pastor of Community Groups and the wealth of experience from the Navs can be used to strategize and implement a discipleship movement that is tailored specifically to your church context.
My Pathways: Life Coaching & GiDC
Life Coaching is the best place to start. The process involves helping the pastor to consider the present state of disciple-making and dreaming a vision for the future. In other words, where they are at and where they'd like to be. Coaching allows for a period of time to learn new strategies and practices. Over coffee or at lunch much can be unpacked.  It will also examine the pastor's personal impact through discipling. Perhaps the greatest value of coaching is clarity and a process. So much is on a pastor's plate and developing excellence in disciple-making can be confusing.
Is a coach just like a consultant? It is different than consulting because a consultant comes in and leaves with their evaluation. A coach will continue the relationship and assist in coming together with the best options that fit the church's context. The relationship and assistance continue over the long run.
My second pathway is our three year disciplemaking process Growing Intentional Disciplemaking Culture or GiDC. This a powerful tool builds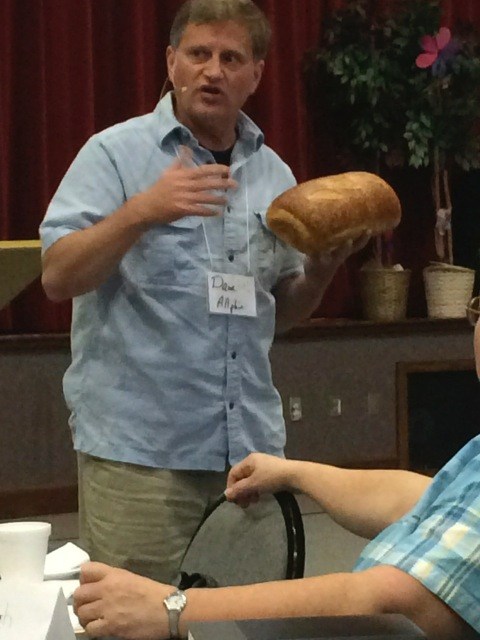 through a core team to build this kind of culture that then impacts the community. We've taken 100s of churches through the process that is both biblical and relational, organic yet with enough structure to see progress.
Additionally I can lead interactive training.
Workshops  can be a powerful push for your your ministry as more people get involved in the learning and paradigm shifts that disciple-making requires.
Here's a sampling of the workshops I've done. Contact me at dane@groupsguy.com to schedule.
The Ways of The Alongsider. Learn the five principles for powerful disciple-making. Everyone can play in the sandbox of discipleship. This workshop will encourage those just starting to disciple others and challenge the seasoned discipler. Bill Mowry's book experienced first hand.
Healthy Groups. This workshop covers the formula for a strong, growing community group. It focuses on the 3 basic elements of a group and the other ingredients that put groups in position to be vibrant. This is a great workshop for leaders of all levels of experience. workshop appx 1 hour
The Picture of a Disciple will focus your church and the participants on God's design for His people. This dynamic and fun time will allow the Bible to shape the design of a disciple. You'll be able to come away the picture you and your church believe is a follower of Jesus Christ. workshop appx 2 hours
The Invitation is about mastering our time in the word. In this workshop will learn a simple way to hear from God every time the open the Bible. They'll come away with a greater desire to spend time daily in the Scriptures and know how live it out.  workshop appx 2 hours
Personal Purpose Statement. This four hour event will allow for space for each individual to delve into God's purpose for their life and begin crafting their own statement. They'll read what Scripture says about our purpose, discuss with others around their table and come away energized to live out more fully God's call on their life. workshop appx 4 hours
Teacher Training 1. Here we look into lesson preparation. How do you study a text and put into a lesson. We cover study habits, the Big Idea & Hook, Book, Look, Took. This class is an aid to the beginner in teaching the Bible. workshop appx 3 hours
Teacher Training 2. This seminar takes the elements from TT1 and builds further upon Hook, Book, Look, Took. We help participants understand how

build curriculum around three objectives. Additionally, we discuss how to ask effective questions. Bad questions can hurt any meeting. Leaders who've taught a bit will benefit from this session. workshop appx 3 hours